By Peter Wells. Published in the N-News Spring 2015. Vol. 30 No. 2.
My dad, Bill Wells, had a desk job in the Boston financial district. But, in 1936, when I was only two and my sister four, my dad and mom bought an old dairy farm in Millis, Massachusetts, about a 45-minute train or car commute from Boston. Dad was not interested in dairy barn hook ups as he wanted to raise poultry – and this farm had hen houses! He'd owned his first Silver Laced Wyandottes show birds at age eleven.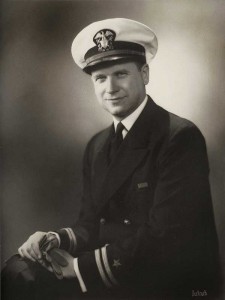 On December 7, 1941, with war declared on the Axis Powers, peacetime job and farm plans were put on hold for the duration of the war. The farm was rented out, and our family transferred to Washington, DC, where my dad was assigned to the Navy Department (Marine Corps Ordnance). Dad was a Navy Lt.j.g, assisting his boss, a Marine Corps Major.
Mustered out a Lt. Cmdr. in late 1945, he was eager to return to work in Boston and to develop his ideas for the farm. He was, however, deeply saddened by the battle death of his former boss, Major Orison, who had volunteered for duty in the Pacific theater of operations later in the war.
Pre-war, the farm had a 1930 Ford Model A pickup truck, but that had been sold to a neighbor in 1942. Now, we needed a tractor, because the farm would be expanding in acreage and would include Aberdeen Angus cattle as well as Yorkshire pigs and poultry.
Dad found a used 9N (in photo at right) and bought a brand new farm trailer. I sure missed the Model A pickup, but I got to like the 9N. It was on the N that I had my first driving lesson at age eleven.
With the changeover from loose hay to baled hay, we needed another tractor. Dad purchased the 8N new in 1949. He got it from the Fisk Alden dealership in Cambridge, MA, and we used it on the farm in Massachusetts. The dealer installed a Dearborn mid-mount mower on the tractor and it also worked with a Dearborn side delivery rake, a converted horse-drawn hay tedder, and an IH baler.
We used the trailer for all kinds of farm chores – but a flat bed truck was eventually needed for haying purposes – a 1936 Indiana. Our older 9N played a supporting role.
When my father retired from business, he moved full-time to a family farm in New Hampshire and used the tractor for trailer work in warm months and snow plowing in cold months. Another 8N (1948) took over the mowing work. The snow plowing was done with a straight blade, and I have rehabilitated that plow rig, and acquired a Dearborn V-plow as well. I've gotten the hydraulic/cable system working fairly quickly now. The V-plow mounting had to be adapted to the old straight plow's undercarriage frame. Now both plows can be quickly switched as conditions require.
When the 1949 8N crankshaft quit three years ago (on the last day of snow plowing), I decided it would be a good idea to rebuild the old trailer, too. So that became another project.
The rotted wood body was stripped off the rusty steel frame. The tongue had a twist that was straightened and the chassis was sandblasted, painted and made ready for framing a new body. I did not want to duplicate the original body since stake body sides are usually removed, stored and often forgotten. Of course the old mismatched tires had to go, although, amazingly we'd never had to put air in them over many years. The new bed and sides were made from pressure-treated wood with non-corrosive fasteners.
I added a toolbox for chainsaw files and oil, etc. The box incorporates some old one-inch boards salvaged from a house carpentry job. The tailgate is the original that my dad used. The license plate should say 1948 or 1949 – not 1977. I'll have do something about that down the road. I put reflectors on the trailer only for driveway visibility – not for road use.

Enjoy this article? Subscribe to the N-News Magazine for more essential N-News! Subscribers have made the print version of the N-News Magazine a success for over 30 years. Subscribe today!