By Steven Fairfield. Published in the N-News Summer 2014. Vol. 29 No. 3.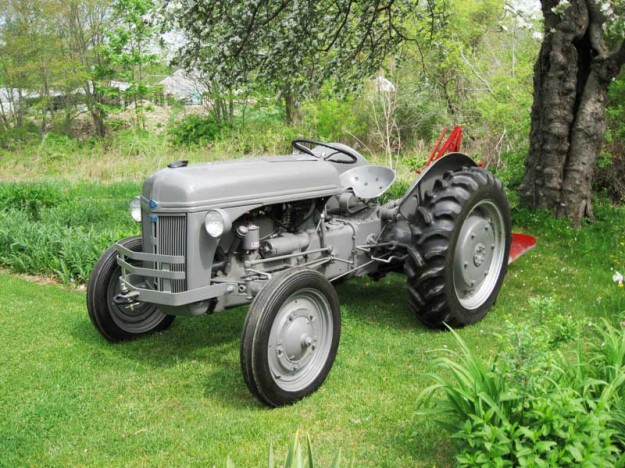 I purchased this tractor from a mechanic friend at Kaman Aerospace in 2003. He lived in Canterbury, CT and used the tractor for hauling wood. The tractor originally came from a farm in Hebron, CT. Since I acquired it, it has spent most of its time under cover in the barn.
The tractor is a 1942 9N, Ferguson System with a Sherman Transmission. The 9N tractor was introduced in mid 1939; the four-cylinder, 23 HP engine, (this one is number 9N98567) was produced in March of 1942 and is one of the last 9N tractors manufactured (only 10,000 in 1942) before the 2N series was introduced in mid-1942. Cost new was $585.
When the 9N was launched, it became evident that a more versatile transmission would be a big improvement over the standard 3 speed. The Sherman brothers soon built the Sherman auxiliary transmission.
Restoring this tractor back to a more original condition began in 2003. After being torn down, the engine was rebuilt, new king pins installed, clutch, and general mechanical repairs. Sheet metal hood and grill were replaced. When sanding down the numerous coats of paint, an original orange color was found which may indicate the tractor was used by State of Connecticut or other municipal agency for probable roadside cutting or plowing. The tractor must have gone to auction when it outlived its usefulness. I now use the tractor for some plowing with a two-way single bottom and also to drag and dress an indoor/outdoor riding arena at the Woodstock Acres Riding Stable in Woodstock, CT.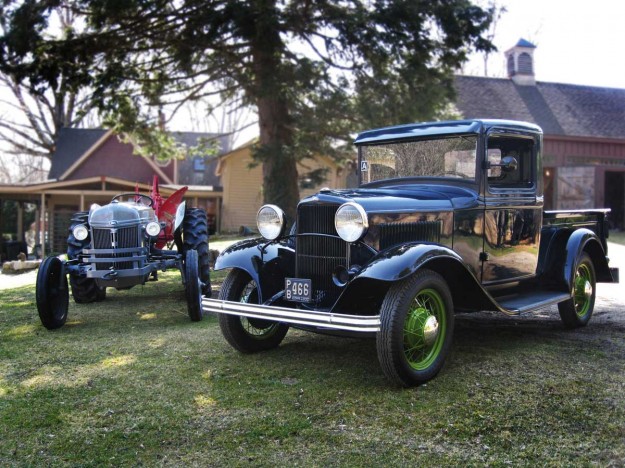 Enjoy this article? Subscribe to the N-News Magazine for more essential N-News! Subscribers have made the print version of the N-News Magazine a success for 30 years. Pick one up today!