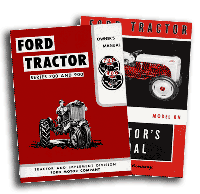 Thanks for your purchase from our evolving N-Store marketplace. We hope to have many more products posted soon.
In the meanwhile, consider subscribing to the N-News if you're a casual reader. You will help keep the N-News the the premier go-to resource for the history behind these vintage Ford tractors.
If you're a subscriber and have a story to share, please drop us a line. Whether you work the land, collect Ns, or simply like to keep one around the barn, we welcome your contribution to the N-News. On behalf of the N-thusiasts here at the N-News, thanks for keeping us straight on the row we love to hoe!